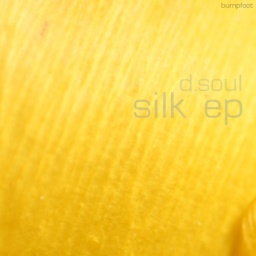 Admitedly I expected something slightly different from a track titled
morning caffeine
but after listening to it a few times, I started to feel like maybe it was perfect. After all, that first cup of coffee relaxes, inspires, and finally charges you up. Another well put together release from the Japanese Netlabel Bump Foot,
D. Soul's

Silk EP
delivers a deep and minimal sound. Clean, but not sterile - the little glitches help with that.
D. Soul, aka Daniel Tischer, is a German based artist/dj/producer who founded the netlabel
tropic
. He has release tow other EPs on Bumpfoot,
Mad Morning EP
and
Ocean EP
- both from 2006.
enjoy.
D.Soul - Morning Caffeine