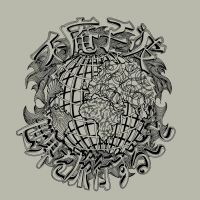 What a great way to start 2015. Quentin Tarantino may want to pay attention...this release could easily be part of his next project.
We are posting the title track from this 4 tune release that Dusted Wax Kingdom dropped yesterday. All four are great. I went back and forth between Globetrotting and Vietnamese Roses for this post. You'll want to hear them all.
Don't have a lot of information on Funkonami, but here it is:
Producer, DJ & Turntablist from Greece.

Member of Beat4Battle Worldwide, Asthma Funk USA, Pipolass Belgium & Siam Syndicate Thailand.
Spin it up.
Funkonami - Globetrottting